If the team wins a race, the paddlers usually believe that they did most of the work, which is true. But, the coaches also have a big part in determining the outcome of those races, since they must have done their homework well and got the most out of each paddler's potential for that event. However, if the team doesn't do so well, it is the coach who usually gets a lot of the blame!
Houston Heat has some experienced coaches who don't mind helping their own HH teammates, as well as paddlers from other teams become the best that they can be. Most of the time, they are well appreciated by their teammates, but, sometimes, they are not.
For all the effort and preparation time spent by each of the coaches in getting ready for a particular event, let's show our appreciation now for all the Houston Heat coaches: Jeff, Albert, David, Matt, and Jackson!
Also, our club has someone else who has been part of the backbone and strength of the club for a very long time… Mas Nash. For the last couple of years, she has been part of the Team USA coaches who have put together the men and women representatives to compete at the world level. We also want to thank her for being part of our organization, too!
Thank you coaches for your dedication, your leadership, and all the sacrificed paddling time just so you can coach/steer the teams. Thank you Houston Heat for 10 dragon years.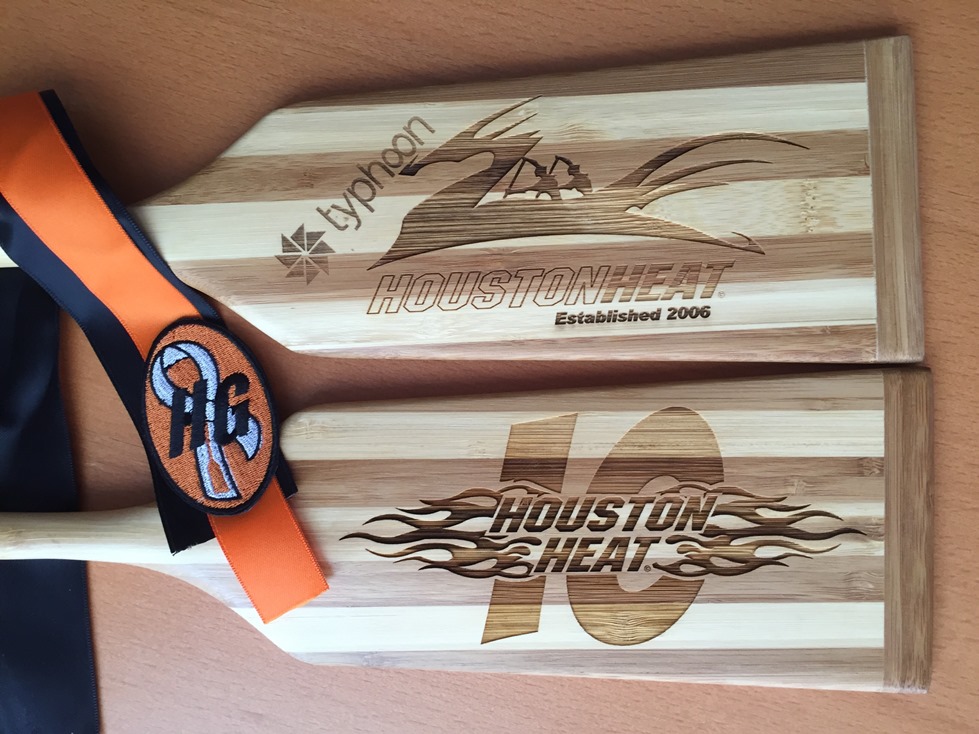 Front and back of the miniture paddle, gifted to each of the 2016 HH coaches from a long time Heater.
Included is the Herbert Gee patch…Always in our Hearts!