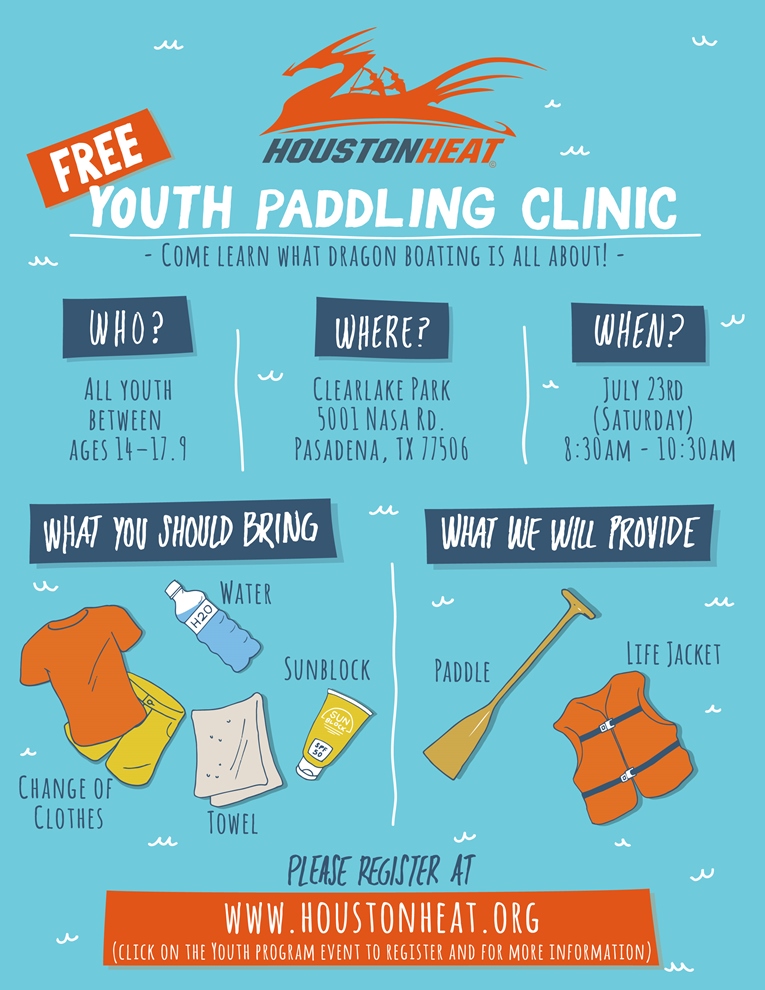 Attention ALL youths ages 14 – 17!
Houston Heat Dragon Boat Club is holding a free paddling clinic on Saturday, July 23rd at Clear Lake Park (Mud Lake side), on Clear Lake Park Road, Seabrook, TX 77586. The nearest address is: 5001 NASA Rd, Seabrook TX 77586. Meet and register promptly at 8:30 am and spend one hour on the water paddling with other friends, family or teammates around the same age.
Houston Heat is an established year-round dragon boat club and has experienced coaches to train and steer you through an exciting, fun filled session. Paddles and personal floatation devices are supplied, but bring sunblock and plenty of fluids. Dress accordingly for a water sport. Come learn first hand the ultimate team building sport, where every seat plays an important role in which boat gets to the finish line first.
Check the Practice Registration section, sign up, and look forward to some paddling fun!
(Flyer designed by: Bouncing Pixel)