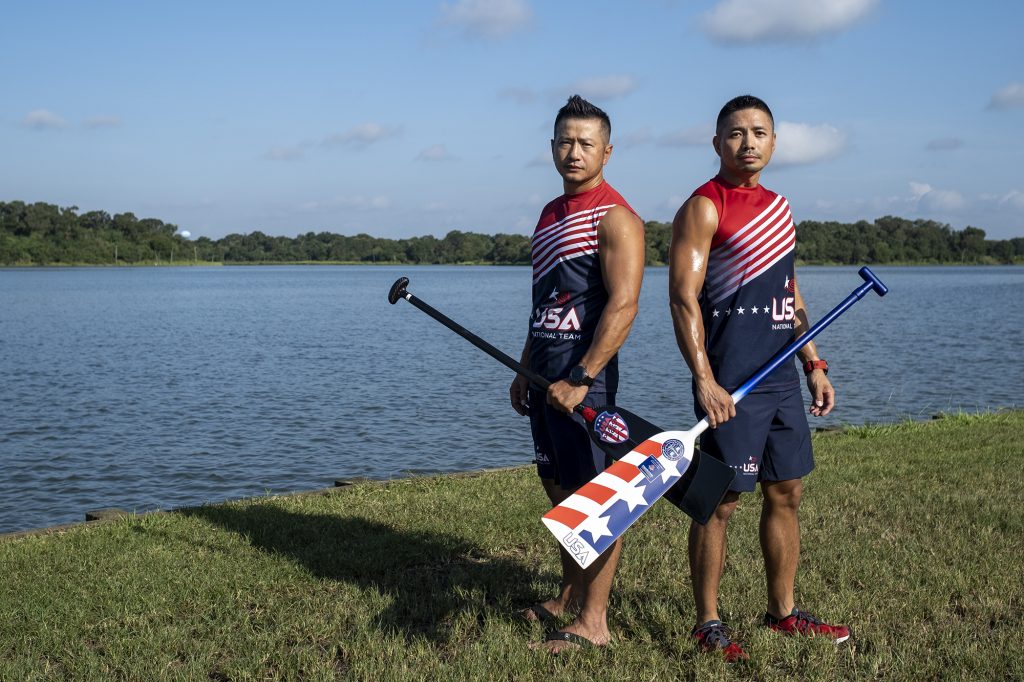 During the last week of August, 2019, the 14th IDBF World Dragon Boat Racing Championships were held in Thailand. Over 3,500 dragon boat athletes from 29 nations gathered in Pattaya for the 5-day, biennial event.  Houston Heat athletes Jackson Lau and Joel Castaneda qualified to be on the National Team and helped Team USA bring home many medals from different race distances in the Senior A divisions.  The United States ranks 3rd overall in medal count.
The competition in Thailand was fierce this year, with a couple of records being broken in the 200-meter race. China's premiere open team broke the world record with an impressive 39.251 seconds; the previous record of 40.02 seconds was held for a decade by the Philippines National Team since 2009. Canada's premiere women's team also broke the world record with their finish time at 45.958 seconds.
Now that the World Championship in Thailand is over, dragon boat athletes around the world will start their training for 2021 when the next World Championship will return to Hong Kong, a significant city where many athletes believe modern dragon boat racing got its start in 1976.