When: Sat, September 30, 2017 from 2:00 pm – 6:00 pm
Where: The Woodlands, TX
Contact: Houston Heat
Contact Email:
houstonheatdragonboat@gmail.com
Open Spots: 7
NOTE: 09/29/2017:  Sorry guys.  We were waiting on information regarding this event.  Unfortunately, due to the Battle on the Bay, Galveston being rescheduled for the same date as this event, Houston Heat will not be participating in the YMCA Dragon Boat Challenge.  We apologize for the inconvenience and the last minute notices.  If you have time, come cheer the teams on in Galveston!
If you have already submitted your paddler's fee for this event, look out for an email mid-October.
—–
Greetings paddlers, the posting is up for the 19th Annual YMCA Dragon Boat Team Challenge held in the Woodlands September 30 from 2 – 6 pm.  This is a fun filled event that Houston Heat has won in the past.  Although dragon boating is the featured event, there will be other team challenges such as dodgeball, sumo soccer, beach ball volleyball, and party games.  These were past events so they could be subject to change.  The most important thing to remember is that we are all one TEAM, so it is imperative that we perform smoothly as a UNIT to be successful.  Be aware that the roster will be limited, so commit early.  Also note that Houston Heat has lost the dragon boat race before, so we will not take it for granted and will train just as hard as we do for other events.
Please respect the YMCA 5 core values:  respect, responsibility, caring, honesty and faith.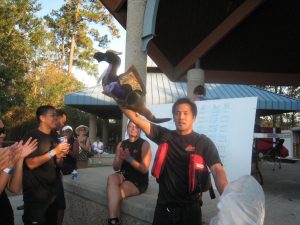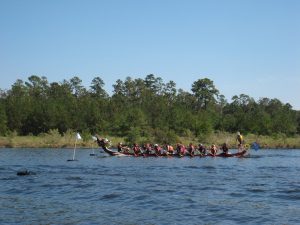 Location: Woodland, TX
Date: Saturday, September 30, 2017
Time: 2:00 PM – 6:00 PM
Paddler's Event Fee: $45 for current HH members; $70 for non-HH members
Event Coach: TBD
Event Coordinator: Albert BigA Wong
Website: http://ymcadragonboat.org/
Register Below