Houston Heat would not be the team it is today without the hard work and dedication of its coaches. They spend countless hours reviewing videos, going over seating charts and discussing racing strategies.
All the time and effort they put into the team is sometimes lost in the frenzy that is dragon boat racing but their leadership is the key to our victory. They are the heart and soul of our team. Learn more about our awesome coaches by clicking on their image below or scrolling further down the page.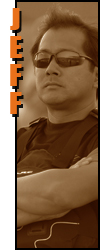 Coach Jeff continues the 2018 season as Houston Heat's Head Coach.  His countless years of auto racing has given him a distinct advantage in knowing what it takes to win.    His natural leadership abilities and encouraging coaching style puts the paddlers at ease before a race.
With an emphasize on teamwork as the key to success, Coach Jeff often sacrifices his own love for paddling by steering during a race to help the team focus and come together when it's crunch time.
---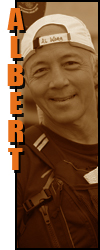 Coach Albert has the noted distinction of being both a coach and the President of the Houston Heat Dragon Boat Club.  Having picked up a paddle for the Houston races since 2000, he jumped on board and became one of the founding members of Houston Heat. An active sports enthusiast — from tennis, golf, baseball, basketball, skiing, you name it — Coach Albert claims dragon boating has brought him the greatest enjoyment.    Underneath the calm and "zen master" demeanor lurks a fierce competitor who has a constant drive for improvement in and out of the water.
Coach Albert also finds assisting Blind Fury, a dragon boat team consisting of visually impaired paddlers, especially rewarding and fulfilling.
---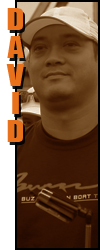 Coach David's love for the sport spans decades.  Having paddled overseas with numerous dragon boat clubs in countries like China and Singapore, he'll jump in a boat to paddle in a heartbeat.
With his participation in dragon boating events across Canada, Southeast Asia and the United States, Coach David serves as a valuable ambassador to the sport and to Houston Heat.
His continues to balance his commitment to Houston Heat with his corporate team, the Exmar Deepwater Dragons.
---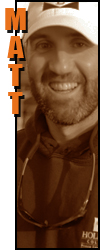 Coach Matt was part of the inaugural Houston Heat team that formed in 2006.  After numerous years of dedication to the team's overall fitness and racing success, he was officially asked to join the Coaches Committee.
As a coach, Matt continues to encourage members to cross train in other sports discipline to increase the overall success of the dragon boat team during races.
Off the water, Matt enjoys spending time with his daughter, three boys, and his wife, whom he met on Houston Heat.
Along with Coach David, Matt leads the Exmar Deepwater Dragons.
---
Coach Jackson joined Houston Heat in 2013.  After getting a taste of the dragon boat sport, his passion for paddling grew.  He has competed in marathons, long-distance paddling events around the country and continues to push himself to be the best that he can be.
---